Berkeley's rich history dates back to the early 1800s. Whether you're a long-time resident or a bright-eyed newcomer, here are 14 historical facts you'd likely haven't heard about Berkeley.
It Wasn't Always Called Berkeley
Before Berkeley was Berkeley, it had another name. After the Rancho San Antonio land grant in 1820, numerous investors received plots of land to develop a new, bustling community. When settlers arrived in 1853, the area was called "Ocean View." The settlement wore this name for many years before a student at the College of California suggested a change.
Berkeley Owes its Name to a Philosopher
"Westward the course of empire takes its way," said Bishop George Berkeley, an Anglo-Irish philosopher in the 1800s. This statement would later be repeated by a College of California student on April 16, 1860. Frederick Billings and a few friends stood on Founder's Rock between Hearst Avenue and Gayley Road and watched two ships sail toward the sea through the Golden Gate Strait, which connects the San Francisco Bay to the Pacific Ocean. Billings then suggested that both the city and the college be renamed in Berkeley's honor.
Education Has Always Been a Priority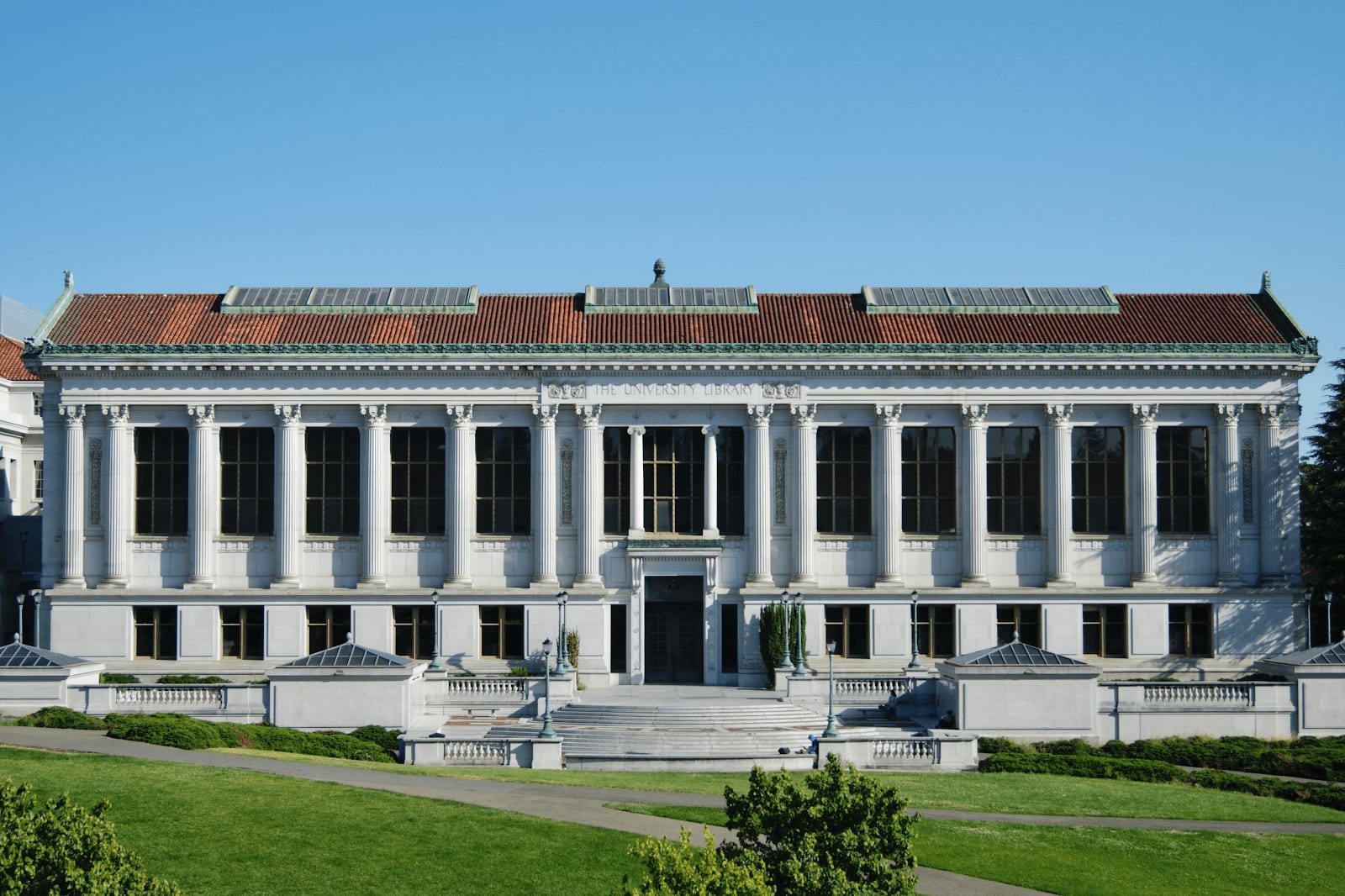 In 1849, the state of California ratified its first constitution. In this document, California's founders explicitly expressed the intention to create a statewide educational system, including academic opportunities at the university level. Before the University of California, there was the College of California. This first iteration of California's public collegiate institution was temporarily located in Downtown Oakland, but in 1867, Governor Frederick Low suggested merging the College of California—then a private facility—with the projected and publicly-funded University of California. After negotiations, the Berkeley campus of the University of California opened in September of 1873.
A Solace From Earthquakes
In 1906, San Francisco suffered a staggering earthquake that rattled many of its citizens. After the dust settled, many residents migrated across the bay to Berkeley, quickly growing its population. While there was a ten-week refugee effort to help revitalize displaced citizens and get San Franciscans back on their feet, many people decided to stay in Berkeley. This influx of residents transformed Berkeley seemingly overnight from a quaint small town into an up-and-coming city.
Berkeley Has 17 Sister Cities

Between 1966 and 2018, Berkeley partnered with cities across the globe to strengthen economic and social ties by becoming sister cities. Berkeley's 17 cities span 14 nations, including Japan, Nigeria, Russia, South Africa, El Salvador, China, Mali, Nicaragua, Germany, Colombia, Malaysia, Cuba, South Korea, and two distinct cultural groups within the United States.
Berkeley Embraces the Power of Protest
Spearheading the Free Speech Movement of the 1960s, Berkeley gained national attention when it became one of the first locations of peaceful protests. The roots of this movement coincided with the Civil Rights Movement and the Anti-Vietnam War Movement. The long-lasting student protest on the Berkeley campus of the University of California was the first of many large-scale acts of civil disobedience on a college campus during the 1960s when socio-political tensions were high. Spanning the 1964-65 academic year, protests erupted after school officials prohibited acts of advocacy for any political causes or candidates. Students felt that their rights to free speech were being infringed upon, and the protests ultimately sparked a chain of events during the 1960s that gave a voice to student populations across the nation.
Folk Music Haven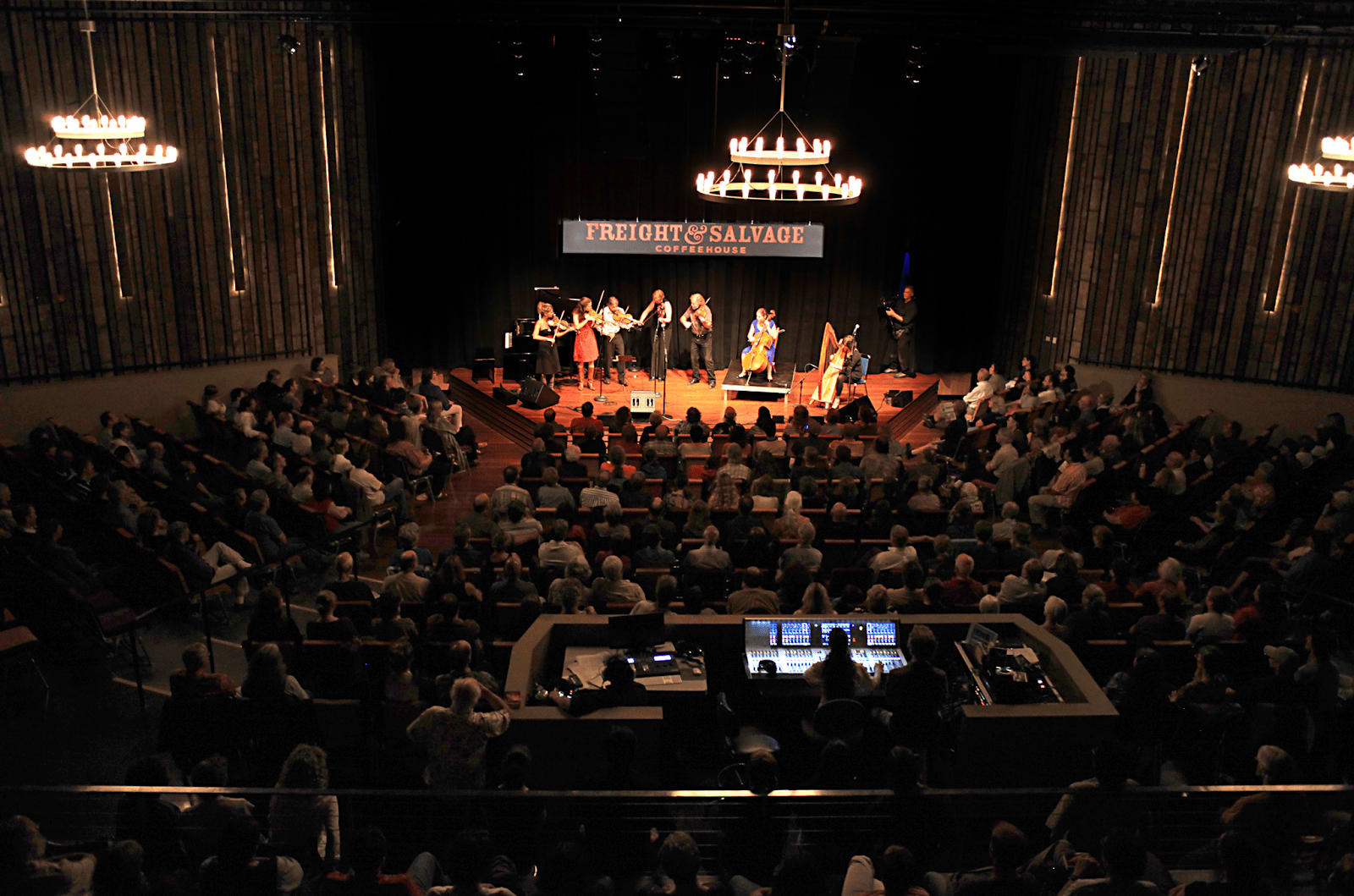 Credit: The Freight & Salvage

The Freight & Salvage is a full-time non-profit folk music venue and the oldest operating venue west of the Mississippi River that is wholly devoted to folk and traditional music. Since opening in 1968, The Freight has attracted eclectic acoustic musicians from bluegrass and jug bands to traditional Irish musicians and mimes. Their open mic is the longest-running open stage in the San Francisco Bay Area, and the venue offers a plethora of engaging classes that inspire guests to learn about folk music and the importance of keeping traditions alive.
The Berkeley Women's City Club and California's First Licensed Female Architect
Julia Morgan was born in San Francisco and spent numerous years working in Berkeley. She was the first woman to gain admission and earn a certificate from the École de Beaux-Arts in Paris. This esteemed establishment is France's national school of fine arts and dates back to 1698—and is where Morgan earned her certificate of achievement in 1902. As well, she became the first licensed female architect in California. Morgan designed the Berkeley Women's City Club, which was constructed in 1929 and opened in 1930, and the Gothic and Moorish elements that infused Morgan's design became cornerstones in Californian design, earning the club its place as a registered California Historical Landmark.
The Last Streetcar Ran in 1948
Public transportation has a long history in Berkeley. For workers who needed to commute to San Francisco, the first commuter train was constructed in 1876 by the Central Pacific's Berkeley Branch Railroad. This standard gauge steam train ran from Downtown Berkeley to present-day Emeryville. In 1911, Southern Pacific electrified the line, creating the first fleet of streetcars. These massive "Red Trains" were specially-built cars that ran along the East Bay Electric Lines. This interurban railway ran until July of 1941, but a smaller, more versatile type of electric streetcars ran routinely until 1948 when public transportation shifted from streetcars to buses.
Largest Chilean-American Cultural Center in America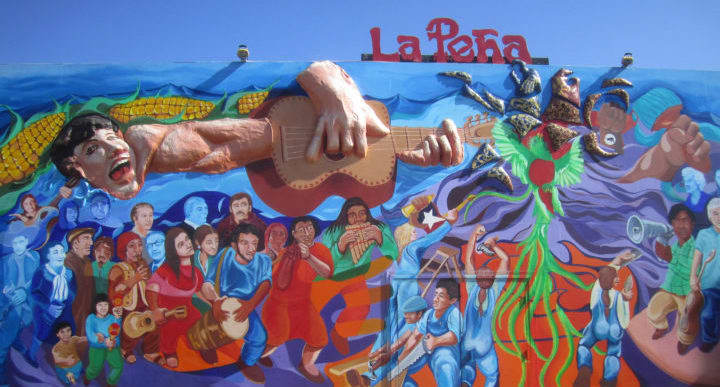 Credit: La Peña Cultural Center
Berkeley's La Peña Cultural Center is the largest cultural center for Chilean-Americans in the United States. This center was founded in response to 1973's coup d'état in Chile—or golpe de estado—and opened in 1975. La Peña operates as a community gathering place, artist center, entertainment venue, and meeting place. Its founders believed art and musical expression play an intrinsic role in social advocacy, and the cultural center exists today to bring people together over art and social activism. In 1976, the cultural center opened a restaurant called Café Valparaíso, or Café de la Peña, serving a vibrant menu of Chilean favorites such as empanadas and humitas as well as other Latin American fares.
Strawberry Creek was Once Buried
In 1984, local conservationists came together to spearhead the daylighting of area waterways such as Strawberry Creek. Daylighting is the process of revitalizing buried streams after they have been buried. Exposing underground waterways has many benefits for local urban infrastructures because restored streams increase storm drainage capacities, which can protect area buildings from coastal El Niño erosion. The 200-foot brook that courses through Strawberry Creek Park wouldn't exist without these ecological preservation efforts in the 1980s. Today, Strawberry Creek is a model for future daylighting projects because of its large-scale success.
Home to Californian Cooking
Chef Alice Waters, who received a Bachelor's degree in French culture from the University of California, Berkeley in 1967, was intent on using organically-grown ingredients in her dishes. Waters' restaurant, Chez Panisse, opened in 1971 and quickly became widely regarded for its dedication to utilizing organic, locally-grown ingredients, which pioneered iconic California cuisine. Then, in the latter portion of the 20th century, "fast food" became a nationwide phenomenon, and Waters soon recognized the cultural distancing from fresh, whole ingredients. In 2002, Waters acted as the Vice President for Slow Food International, an initiative that began in Italy to reconnect diners to the food they eat by preserving local food traditions, bolstering biodiversity, and encouraging the use of high-quality, artisanal ingredients.
Come Visit "The World's Biggest Block Party"
Since 1974, the Solano Avenue Stroll has celebrated the local community with a two-mile annual street fair. Each September, 250,000 to 300,000 guests take part in the San Francisco Bay Area's oldest and largest street festival. Between the cities of Berkeley and Albany, Solano Avenue transforms, starting with a parade that kicks off the celebration with music and dancing. Then, guests can watch performers, get their faces painted, get lost in funhouses, and scream at the top of their lungs on amusement rides. Plus, over 50 food and drink vendors line the street so that there is always plenty of scrumptious fair food to eat.

Berkeley is brimming with lush history and vibrant culture. When you're ready to make the move to Berkeley, contact us for more information. We'd love to help you find homes for sale in Berkeley, CA.